We chatted to Brad from Rapture Ruckus at his finale performance at Festival One. Here's the interview.
The "tipping point" was one particularly bad Saturday night. High on drugs as he sat in a car being driven around Wellington, a then teenage Brad Dring encountered the presence of God in a way that has forever shaped his life. The next day – a Sunday – he asked his mum to take him to church so he could commit his life to God. Jesus has been at the centre ever since. Fast-forward more than 20 years to Festival One 2020 and shortly before the curtain closed on the band's last-ever show, the man now known to many as the energetic front man for Christian hip hop and rock band Rapture Ruckus thanked Jesus for helping that 16-year-old find his confidence, calling and purpose in a way he never thought possible.
Now, as he looks to God for what's next, he sat down with Authentic Magazine to talk faith, family, and how he sees his love of music as a ministry to impact many lives for Jesus.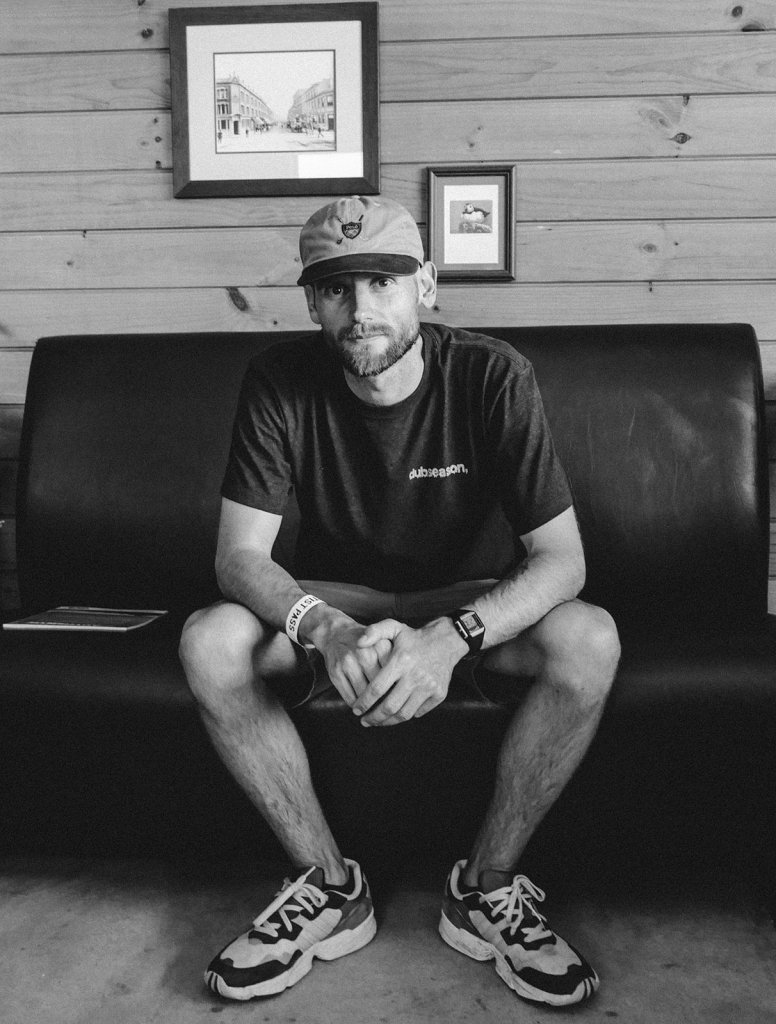 So, how long has music been a part of your life?
I would have been 18 and just out of high school in Wellington and I went to study music. I had actually applied to do a surfboard shaping course and I didn't get accepted to that so I decided to go and do a music course instead. Before Rapture Ruckus, I was a drummer, so I was majoring in drumming at the music course and I had been in a few covers bands.
How was it that you first came to know about Christ?
I had grown up with my mum going to church, but I definitely hadn't been involved in that world for a few years. I had distanced myself pretty far from it.
It was actually while I was at music school that I met people like Doug and Mike Aitofi and some of the other guys I've since done music with over the years. They were all new Christians at the time and as I started talking to them and getting to know them, they shared their faith with me.
For the first time I felt that it started to stir things up that I remembered feeling before as I was growing up – whether it had been through mum, through church, or through praying.
You have shared from stage before about a key moment when God encountered you in a powerful way. Was that the point at which you decided to make your faith personal?
It's undoubtedly an experience that has shaped me. When God starts speaking, you start to sense His presence. At the time I accepted Jesus I felt like I was just teetering on a fence of sorts and thinking "maybe this is a thing".
I guess the tipping point was just a really bad night, which is the most normal night in the world for your typical stoner kid. Driving around high in the middle of the night with a drunk person driving a car way too fast. Amongst being in this place of turmoil, I remember just feeling God's presence wash into the car. All of a sudden everything was super clear. That was a Saturday night and the next day – Sunday – I asked mum if I could go to church with her.
It all just started to feel real and I think when I experienced God's presence for the first time, that was when I decided walking with Jesus was what I wanted to do.
I initially had a bit of a weird idea about what 'making my faith personal' meant. I thought that meant that I had to go home and throw out all my records and my bongs and all my naughty things that I had everywhere. And I did just that.
Where does this whole Rapture Ruckus journey fit into this part of your story?
The very week before I had the encounter with God on the Saturday night, we had just started recording class at music school and we were learning about the recording studio.
So, after that weekend when I went to church, I reconnected with the guys at music school and I started a recording project. They had a digital 16-track recorder at the school and Doug and I recorded the very first Rapture Ruckus album on that little recording machine. We burned some CDs and started dishing them out. Next thing, we started getting invited to perform our songs live and at the end of that year we ended up performing at the Parachute Music Festival.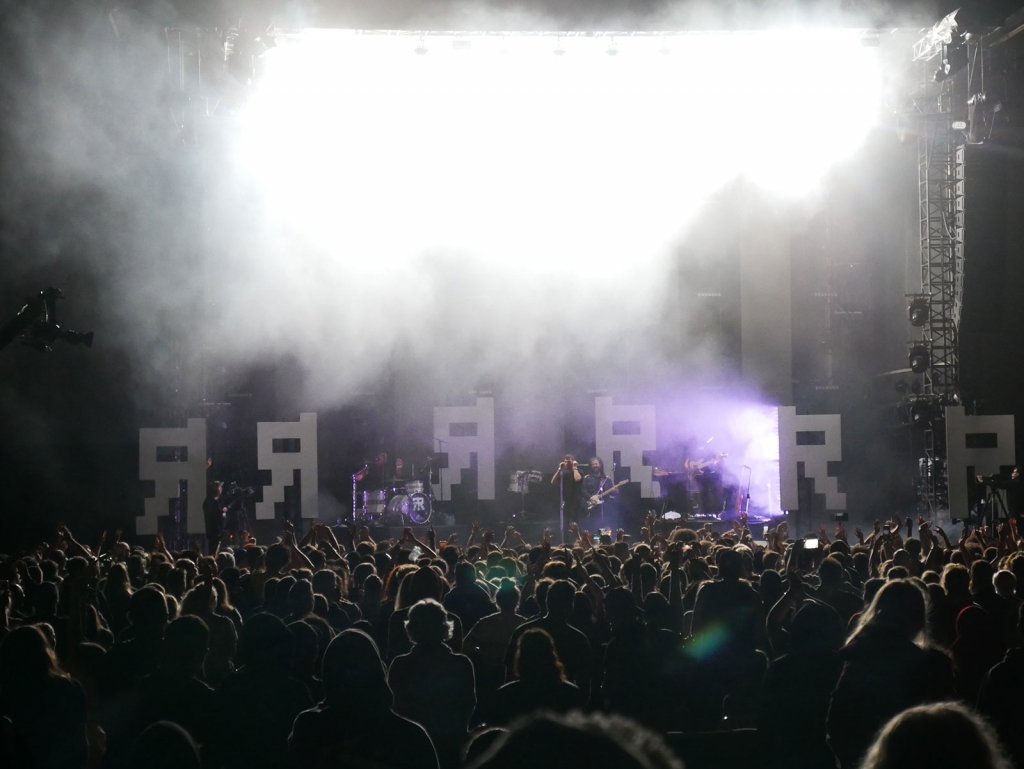 In your own words, how would you describe your music and how you go about writing it?
The thing I always come back to is that 90 percent of the time I'm writing for a 16-year-old version of myself. The guy that needed God then and still needs Him. Me being that kid then, and other kids like that – that's the person I always think of as the one who I'm writing to. A 16-year-old me. I'm just trying to encourage that kid who comes to our shows and is in the audience and be helpful.
Early on in the Rapture Ruckus days in New Zealand and Australia we started doing a lot of travelling through high schools and we'd see a lot those of kids who needed that help. That's probably when we discovered the art of keeping the messaging of our songs really simple – simple music, simple choruses. And that's intentional so that the message of what God's done for me, and what He wants to do for those who hear our songs, is not lost.
You mention Australia and New Zealand, but this musical journey has taken you world-wide hasn't it? You also felt the call of God to the United States?
Yes. I started travelling to the United States in around 2005 or so with the Parachute Band. I was doing their front of house sound and we were doing maybe five tours a year, there and to other countries.
In between that, I used to hop planes out to Nashville and stay with Detour 180 – a New Zealand band that was out there at the time. The Lads were also out there and some other friends so I just used to jump on shows or little tours with people. I just wanted to do it – make the music and perform it as much as I could and the United States just felt like this enormous place where I could do just that, if the right door opened.
We just needed a few key things to fall into place – and in 2009 we recorded a live DVD called Rapture Ruckus -Live At World's End at Parachute Music Festival which was seen by Tooth & Nail Records and led to us signing a record deal with them later that year. In 2010, we moved to the United States.
It might be hard to pick a favourite, but if you had to, five albums and five EPs later, which of the songs you have written and/or performed (maybe even one we never quite saw make it to the stage) holds a special place in your heart and why?
I think Hold On will always have a special place in my heart. For the countless emails, messages and letters we've received over the years and for how this song has offered some form of help and comfort to people going through a tough time or situation. This song was also the first song of ours that we ever heard on the radio in the United States. We were driving across California, skipping through stations and there it was.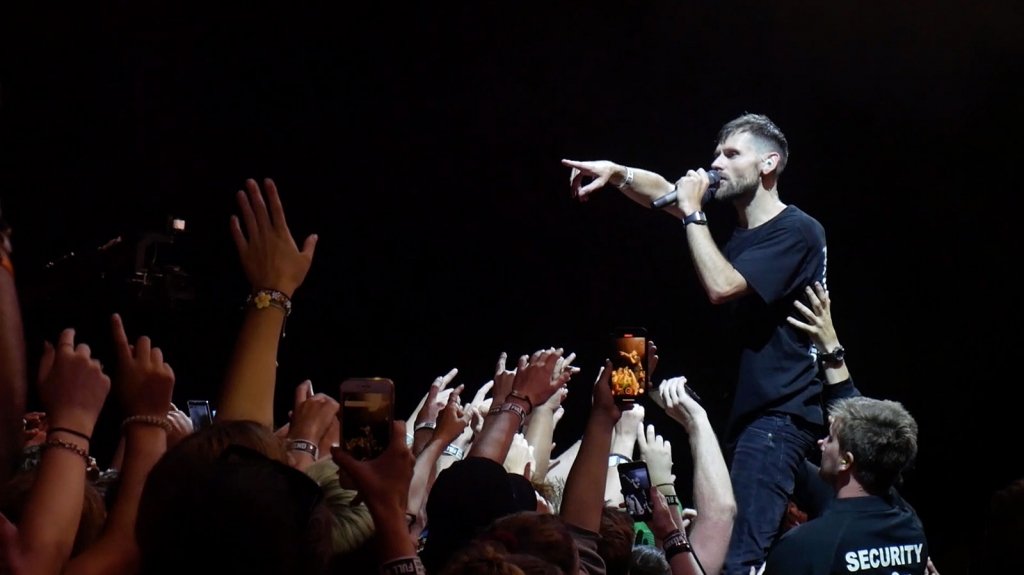 In amongst all that, how have you found the balance of keeping Christ at the centre, while at the same time garnering a level of 'fame'?
If by 'fame' you mean someone saying "hey" at the supermarket and mentioning they listen to my music, then yeah I'm all about it lol. I love meeting new people. Putting Christ at the centre of my music was what always felt natural and authentic because music has always felt like a gift from above.
Keeping Christ at the centre of my day to day life has maybe been more of a struggle. As life gets busy and you're constantly traveling and on the go. There is a great passage in the Bible where Gods says He'll never leave us nor forsake us. If I'm ever feeling a bit lost or distant from God, I just remember that He's always there, His grace is unending and no matter where I am I can find peace in His presence.
We've talked about the balance of fame and keeping God at centre. Similarly, how have you found balancing your busy performance schedule with Rapture Ruckus with your most important job – being a husband to your wife Mel and sons Roman (7) and Lincoln (5)?
Good question. I think it was important that within our marriage and band it was very clear that our family well-being would always come before music and traveling. Between 2010 and 2017 we were averaging around 150-200 days a year out on the road touring, so that meant that our families travelled with us on the bus. As it turns out our wives are all way smarter than us and we would have been lost without them lol. My first born son Roman spent the first two years of his life on a tour bus and crawling around venues, learning to walk out the back of festival stages.
God's grace has always been abundant when it comes to balancing family and the music. We've always had an incredible crew of people around us to help carry the load and create a real family environment even though we were so far from home most of the time. I had always been adamant that the day the balance wasn't balancing anymore I'd know it's time to do something different. And that's kind of where we got to. I just knew it was time to move into a new season and be more present with my family. Call that what you want, but I call it God's grace and calling.
For you what is the magic of music?
Music is the most powerful tool known to man for influencing emotions. Somewhere in that balance of emotions is the soul and in amongst that is the Holy Spirit. When those things all mix, something happens. I can't explain it but I feel it. There's the musician part of me that understands the science of music, but there is most definitely a spiritual element to it as well because of the way music moves us in unexplainable ways.
Can you think of times when people have told you that your music impacted them and pointed them to God?
Absolutely, but you know what, I don't think it started out like that. I think I just started writing it for me and somewhere along the line people started sharing stories with me about those songs.
That's when all that changed – I realised people were listening and I started thinking about writing for other people. I've got literally hundreds of those stories – emails and messages – stored and I keep them all. They make all the hard work and sacrifice worth it.
It's clear to see over your time in Rapture Ruckus that your band mates and colleagues have been more like a 'musical family'. What's the secret to maintaining such a close bond over more than two decades? Jesus and music maybe?
To this day I still don't understand how I ended up surrounded by such an amazing and talented bunch of people. Literally the smartest, kindest and most generous people you'll ever meet. They're all absolute 'A-ballers' in their own right and they gave up doing anything they could dream of to come gallivant around the place with me making music, driving 10 hours a day and performing in the hottest, sweatiest dust bowls you can imagine.
Because we really do feel like a family, it falls back into that category of music and family balance. And family always comes first.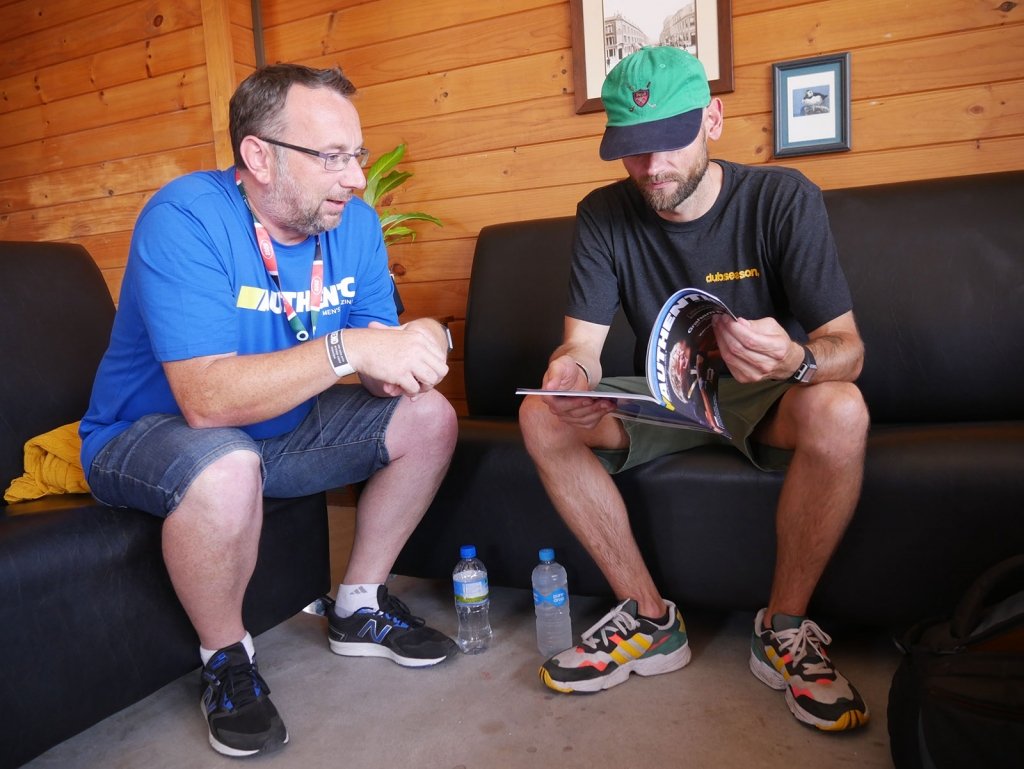 So you're moving back to New Zealand from the United States now – can you tell us where you might base yourself back here in Aotearoa?
We loved the past 10 years being based in the United States but I always knew that one day we would return home to New Zealand. I really want my boys to know where they come from and experience the New Zealand I know and love – surfing, fishing and so on. For now, we'll be staying out in Raglan. I've got 10 years of surfing to catch up on.
That's right. As well as music, another of your passions is surfing – both making (shaping) boards and riding them. Is it fair to say that passion might be something you turn your attention to post Rapture Ruckus?
Haha surfing is always welcome to steal my attention. I love the ocean and surfing is something I've always done. It's a constant in my life and no matter how long it's been since I've managed to get to the coast, whenever I do mange to get into some waves it's like a reset switch. It makes me feel grounded, content and brings the force back into balance.
What do you most love about the process of shaping surfboards and then being out in the ocean riding them?
Building surfboards was something that kept me connected to my passion of surfing while living in middle America hundreds of miles from the coast. I love the process of hand shaping, there's no computers or technology involved. It's foam, wood, pencils, rulers and hand tools. Then, at the finish you end up with a brand new surfboard – and that's something I was never able to afford lol.
So, other than surfing, what's next?
All I'll say for now is watch this space. I know that in my heart this season has come to an end and it's important for me to finish it clean before I can fully focus on what comes next. I'm definitely an all-in or nothing kind of guy.
I will say I'm excited to do what I can to help the next generation of aspiring musicians and creatives here in New Zealand. I'd love to work more with young people on a one on one basis. You know? I think I've got a lot I can offer on that front. Funnily enough, I always feel kind of nervous when I'm talking to a big crowd of people and sometimes I think to myself "I'd love to just help that kid right there with what they're going through".
As you look to God for the next chapter might hold, would you like to say any 'thank yous'?
There's always room for some thank yous, though if I start making a list I'm afraid I will miss someone important.
What I will say is Rapture Ruckus would never have happened without the support, time and hard work of a small group of very generous and very talented people who are passionate about making a difference in people's lives. I am forever thankful for the prayers and support of my home church – Wellington Elim – for the launch pad provided by Parachute Music and my amazing manager Jono Scarlet who took my dreams and made them happen.
To everyone who's played even the smallest role in helping make Rapture Ruckus what it is, I will be forever grateful. You taught this scatterbrain, insecure soul that the greatest treasure in life is the people we meet and the relationships we form.
Any final thoughts?
Be kind, love well. Next time you're in Raglan hit me up and we'll grab a wave.
To keep up to date with wherever God leads Brad post Rapture Ruckus, follow the band's Facebook page at www.facebook.com/raptureruckus and website www.raptureruckus.com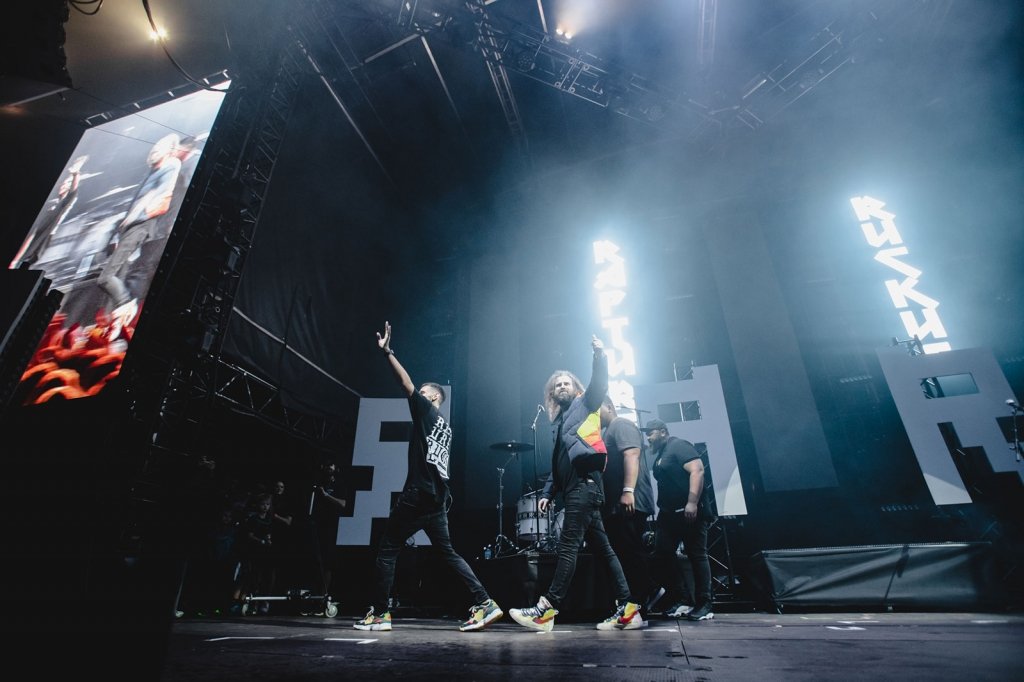 Read More Interesting articles
When we arrive at the Kaipaki Sports Centre we walk in to find ex-New Zealand international cricketer, John Parker, sweeping…
Read More...