The heading of this article is a question I regularly ask myself. It may seem a strange one, but the parable in Luke 12 is very applicable today in a nation where there is so much wealth and prosperity compared to past generations.
"And He spake a parable unto them, saying, The ground of a certain rich man brought forth plentifully: And he thought within himself, saying, What shall I do, because I have no room where to bestow my fruits? And he said, This will I do: I will pull down my barns, and build greater; and there will I bestow all my fruits and my goods. And I will say to my soul, Soul, thou hast much goods laid up for many years; take thine ease, eat, drink, and be merry. But God said unto him, Thou fool, this night thy soul shall be required of thee: then whose shall those things be, which thou hast provided? So is he that layeth up treasure for himself, and is not rich toward God." – Luke 12:16-21 (KJV).
Just before this parable, Christ was asked a question about a financial dispute. He challenges the listeners about covetousness, about envy of others' possessions and about trust in possessions and wealth before God. So, the question is, in what do we trust? Do we trust in our own strength? I am sure this man believed he deserved blessings. No doubt he had worked hard and now reaped the rewards of his labour. Can we criticise him for that?
Surely he deserved a holiday. Surely he deserved to enjoy himself for years to come? Don't we? So then, what was the problem here? Why did God call him a fool? There is no acknowledgement of where the blessings came from. This is the problem.
Look at James 1:17, "Every good gift and every perfect gift is from above, and cometh down from the Father of lights, with whom is no variableness, neither shadow of turning." (KJV).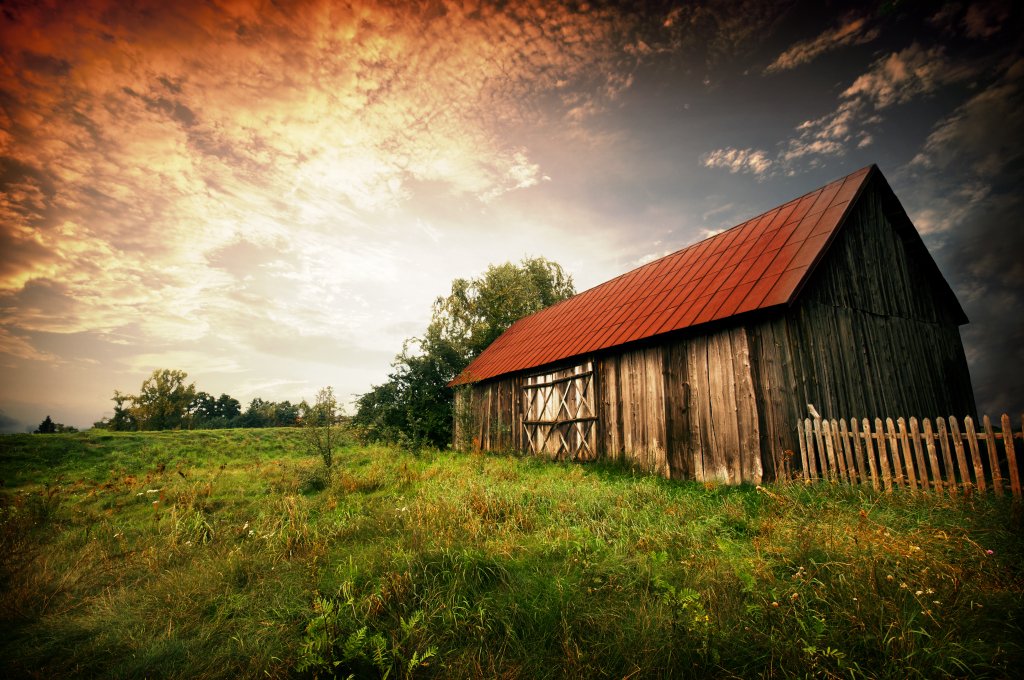 And, at Deuteronomy 26:11, "And thou shalt rejoice in every good thing which the Lord thy God hath given unto thee, and unto thine house…" (KJV).
This man trusted in his own strength, not that which God had provided. We all must recognise our Maker and Provider in all that we do. We are all dependent on God for our very existence and nothing is ever certain.

"Go to now, ye that say, To day or to morrow we will go into such a city, and continue there a year, and buy and sell, and get gain: Whereas ye know not what shall be on the morrow. For what is your life? It is even a vapour, that appeareth for a little time, and then vanisheth away. For that ye ought to say, If the Lord will, we shall live, and do this, or that." – James 4:13-15 (KJV).
Why is it that the richer a person or country becomes the further they end up from God?

This is no new problem. The rich man was not content with the wealth he had, he wanted more. Are we not all guilty of that? We see a 'new' thing and we want it. We are like children at Christmas. The new toy is abandoned by New Year and we chase after something more.
We should never trust in what we have, and certainly not in wealth. A good test of our reliance on God is our attitude toward wealth. Remember this challenge – "Sell that ye have, and give alms; provide yourselves bags which wax not old, a treasure in the heavens that faileth not, where no thief approacheth, neither moth corrupteth. For where your treasure is, there will your heart be also." – Luke 12:33-34 (KJV).
If we leave this earth today, for we have no promise of tomorrow, then "…whose shall those things be?" Like they say, you can't take it with you. Scripture tells us the rich man was not rich toward God. So, how can we be rich toward God?
We must not trust in ourselves, or in earthly things.
"Then said Jesus unto His disciples, If any man will come after Me, let him deny himself, and take up his cross, and follow Me. For whosoever will save his life shall lose it: and whosoever will lose his life for My sake shall find it. For what is a man profited, if he shall gain the whole world, and lose his own soul? or what shall a man give in exchange for his soul?" – Matthew 16:24-26 (KJV).
Think very carefully before you pull down your barns.
Barrie Hanson lives in Bluff, Southland. He has been a Christian for over 40 years and in that time he has been a preacher, Pastor and a church helper in both Auckland and Hamilton.
Want more articles like this?
Read More Interesting articles
I came across a book recently with huge letters across the cover: 'Faith vs Fact'. It also had the subtitle,…
Read More...