"And now abideth faith, hope, charity, these three; but the greatest of these is charity". – 1 Corinthians 13:13 (KJV).
Why does the King James version of the Bible use the word 'charity', rather than the word 'love'? If you have a modern translation, the Greek word (agape) is commonly translated 'love' – but if we look at the context for Christians it's not that simple.
For context, read 1 Corinthians 13:1-13.
The word 'agape' does not describe a feeling, and certainly not a mushy feeling. Instead, it describes a natural force that is felt in some way or form by every entity in the universe – from atoms up to entire societies.
Einstein in fact described agape as a force like gravity – love continually in action.
When we think of the word 'charity' today, we think of organisations, rather than individuals, don't we? If I were to ask you to name a charity, you would probably say the Red Cross, the Salvation Army or something similar. You probably wouldn't say an individual's name.
We do not think of charity as personal, but actually when the King James translation was made, the word charity had a much broader meaning. Charity is love on the move – love in action. The word has always had a connection to things 'Christian'. And a Christian should always be charitable in the broadest sense of the word.
A Christian should always be exhibiting love in action. When we look at the passage of Scripture in Corinthians that I mentioned we read, we can see a number of things that our Lord wants us to understand.
"Though I speak with the tongues of men and of angels, and have not charity, I am become as sounding brass, or a tinkling cymbal." – 1 Corinthians 13:1 (KJV).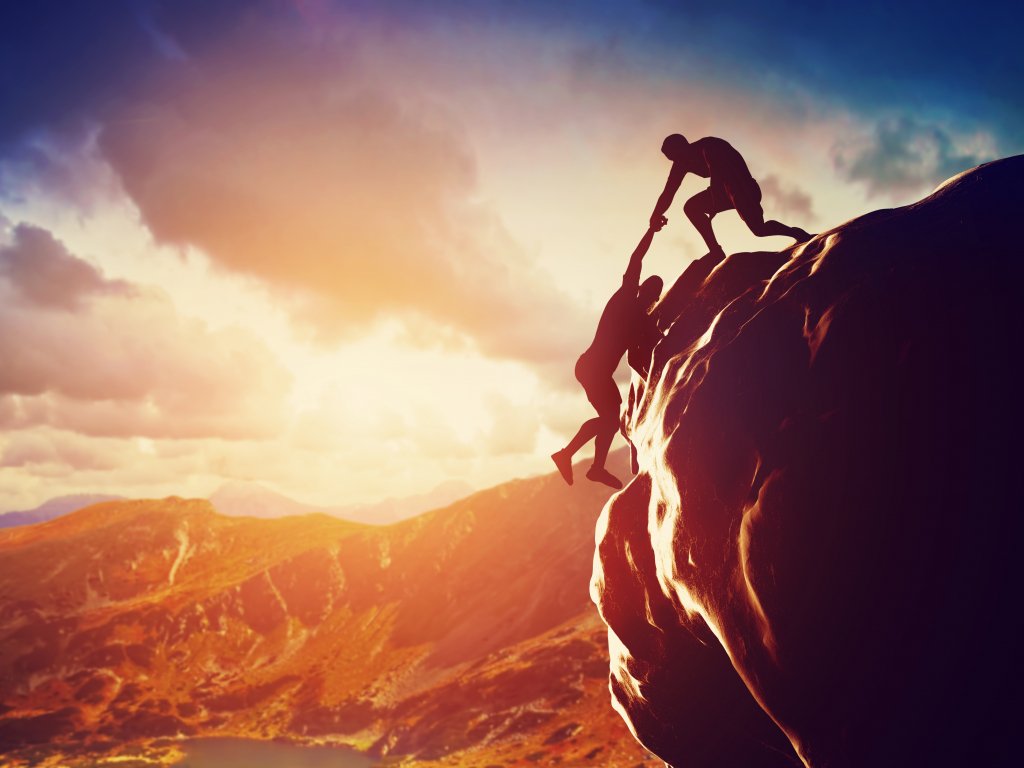 Here, God's word points out that charity must be an action – otherwise saying and not doing is just noise.
Look what it says in James.
"But be ye doers of the word, and not hearers only, deceiving your own selves." – James 1:22 (KJV).

The intention is good, but without action it is meaningless. Notice that if you truly love God you must ultimately do something. Charity is kindness in action. Charity is humility in action. Charity puts others first and self second – as did our Lord throughout His entire life.
Charity is in fact more than love. The word 'love' does not actually do charity justice. Charity means 'well behaved'. The Bible says we are to present ourselves faultless – which means we are not to be easily provoked. Also, we are not to think badly of people without cause. We are to avoid sin and not to engage or enjoy anything that God has expressly forbidden.
Charity loves the truth and hates lies – and, unlike love, it requires an adult approach.
1 Corinthians 13:11 tells us, "When I was a child, I spake as a child, I understood as a child, I thought as a child: but when I became a man, I put away childish things." (KJV).
True charity demonstrates maturity. I am amazed how easily people can be swayed by popular opinion, rather than the truth.
Again, "And now abideth faith, hope, charity, these three; but the greatest of these is charity". – 1 Corinthians 13:13 (KJV). Charity is the greatest – why? Greater than faith? Greater than hope?
Yes, Scripture tells us charity is greater than faith.
Many people have faith. But faith in what? Faith in their own strength. Faith in their own possessions and wealth. Faith in their own intellect. But, faith has to be more than human, more than natural – it must be supernatural.
God actually declares in His Word that without faith it is impossible to please God. In the great passage in Hebrews 11:5-6 faith is clearly outlined. What kind of faith then? – the kind that demonstrates a love of God and His son – and our Saviour.
No man cometh to the Father, save by the Son. Jesus answered: "I Am the Way, and the Truth, and the Life." – John 14:6 (NIV).
There must be faith in Jesus Christ. And that faith must be expressed. It is not enough to say that you have faith in Christ – because it, like charity, must be accompanied by actions.
How then do we demonstrate that we are a follower of Jesus Christ? Have we repented of our sins? Have we rejected unholy and unrighteous things? Are we true followers of Christ and have we changed direction in our living? Are we living for Him?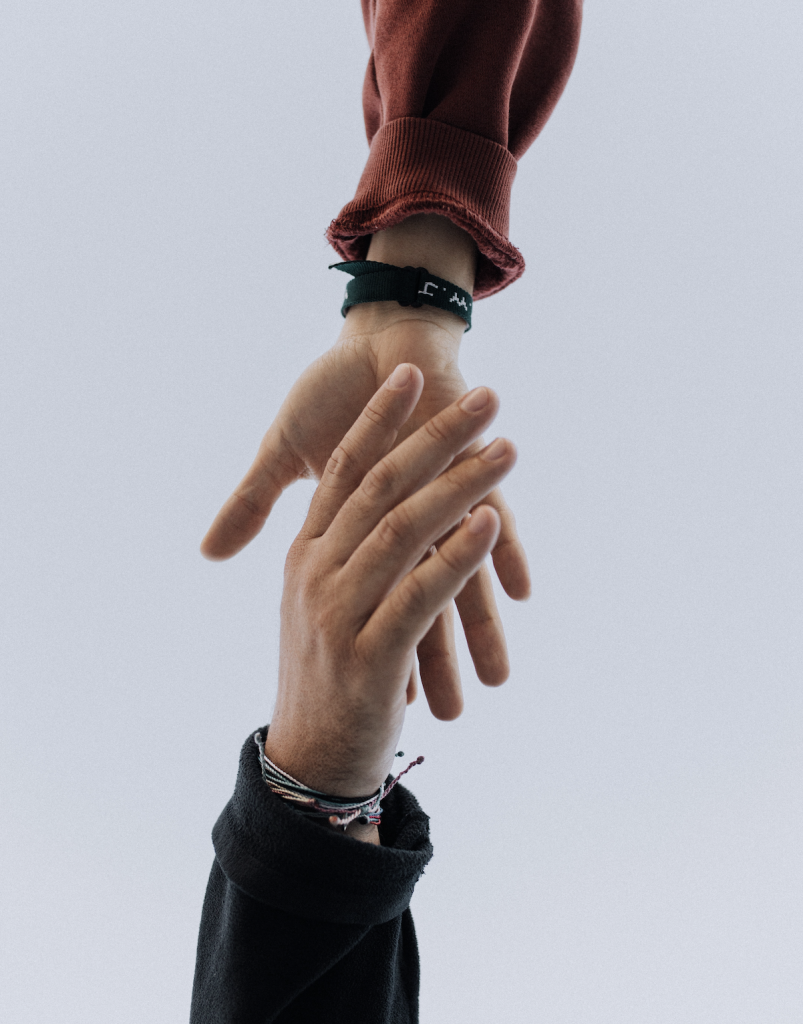 Our Love of Christ, in action, will demonstrate repentance. Love of Christ will demonstrate a desire for righteousness. Love in Christ will demonstrate a love for His Word.
This is charity – this is the force of love. Charity is greater than hope We hope for many things. I often ask people if they know they are going to Heaven after they die. Many reply, "I hope so".
That is in fact an answer which only demonstrates hope, not faith. God has declared to us in His word that we can have a sure hope in the person of Jesus Christ.
He that hath the Son hath life. But we must 'love' Jesus and that means action. Simply expressed, love in action demonstrates our love for Christ.
"And this is the record, that God hath given to us eternal life, and this life is in His Son. He that hath the Son hath life; and he that hath not the Son of God hath not life. These things have I written unto you that believe on the name of the Son of God; that ye may know that ye have eternal life, and that ye may believe on the name of the Son of God." – 1 John 5:11-13 (KJV).
We have eternal life if we have Jesus Christ as our Saviour. It is a sure hope.
We need to be positively "Looking for that blessed hope, and the glorious appearing of the great God and our Saviour Jesus Christ". – Titus 2:13 (KJV).
If we put our love for Christ into action, our faith is sure – but our love for Christ must be visible in our life.
"And now abideth faith, hope, charity, these three; but the greatest of these is charity." – 1 Corinthians 13:13 (KJV).
No wonder the Bible says the greatest of these is charity. Charity is love in action – and just look what God's love has done for us.
"For God so loved the world, that He gave his only begotten Son, that whosoever believeth in Him should not perish, but have everlasting life." – John 3:16 (KJV).
How great is our God that He has provided in His love for us salvation and the security of a place in Heaven for all who believe. Romans 5:8 tells us, "But God commended His love toward us, (His charity) in that, while we were yet sinners, Christ died for us." (KJV).
How great is God's charity towards us? Because charity is His love in action. So, the challenge is this – how do we demonstrate charity in our lives?
Barrie Hanson lives in Bluff, Southland. He has been a Christian for over 40 years and in that time he has been a preacher, Pastor and a church helper in both Auckland and Hamilton
Want more articles like this?
Read More Interesting articles
"…They have no knowledge that set up the wood of their graven image, and pray unto a god that cannot…
Read More...