Many Christians won't be in Heaven.
Now I have your attention, and before someone starts stacking firewood around a stake, I'd better explain.
The word 'Christian' is only used three times in the Bible – all in the New Testament. The Apostle Paul never calls believers by this nickname, invented in Antioch.
He refers to them as "those in Christ".
'Christian' is a lovely word, of course. 'Christ' means Messiah or 'anointed one' and 'tian' – in Latin – means 'little'.
So, according to Antioch citizens, we are little Christs.
The problem is that over time, and with cultural changes, word's meanings can change.
Today the word Christian can mean many things. People claim to be Christians because they think they live by Jesus' teachings, or were christened – or baptised – in a church.
Or, even because they want your vote in an upcoming election. Ask people if they're Christians, and they may say, "I think so", or "I hope so".
We must allow for different levels of maturity and understanding in believers, but a true Christian should 'know so'. Let's use the right words.
The far more Biblical word to describe the genuine people of God is 'disciples'. It's found more than 270 times – in one form or another – in the New Testament.
It's far easier for a fake believer to say "I'm a Christian", than "I'm a disciple – or committed follower – of Jesus".
Who's really in charge?
In Matthew 28:18-20 we read, "Then Jesus came to them and said, "All authority in Heaven and on earth has been given to Me. Therefore go and make disciples of all nations, baptizing them in the name of the Father and of the Son and of the Holy Spirit, and teaching them to obey everything I have commanded you. And surely I am with you always, to the very end of the age." (NIV).

There have been thousands of people called Jesus throughout history, possibly even some in Nazareth.
But, only one has now been appointed as top authority of the universe – Lord. He's the only one who can save our souls.
Some people say, "I can have Jesus as my Saviour, but not my Lord". That's absurd.
'Lordship' is not something Jesus may, or may not, have in our lives. It's who He is.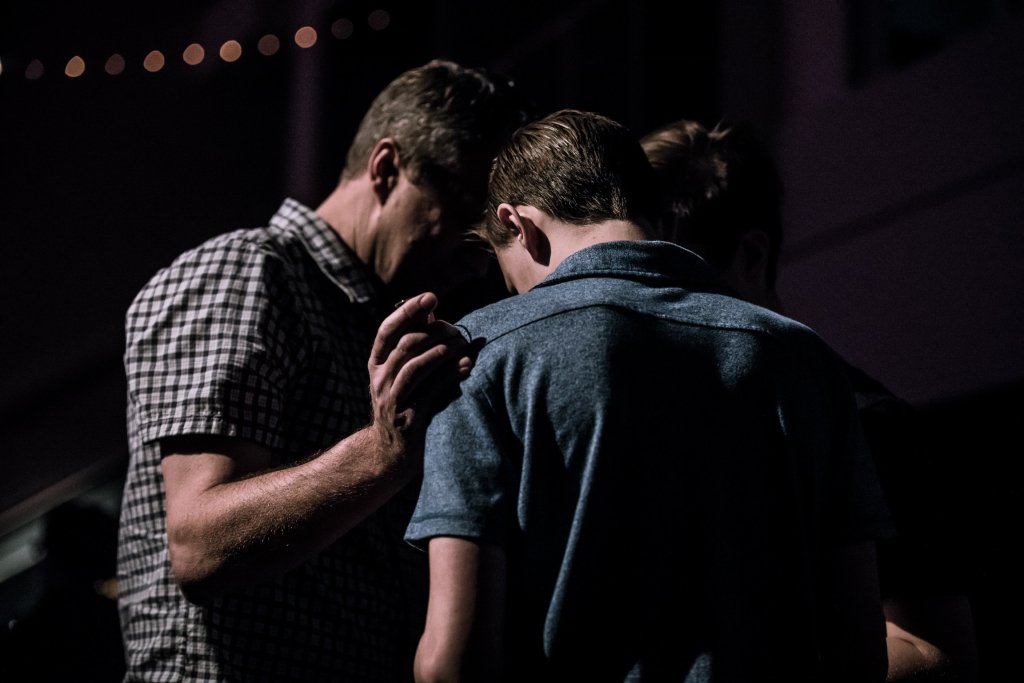 Jesus didn't say, "…go and get decisions from people to do God the favour of letting Him into their lives".
No. He said make disciples. When we receive Jesus, He doesn't enter our lives on our terms. He enters on His terms, or not at all.
He'll not lower Himself to give you cheap 'hell-insurance' cover while you go on living under your own authority.
He is Lord. To choose Christ is to choose, with His Spirit's enabling, to live under His authority.
This is critical, because there's lots of people who call themselves Christians who warm our church seats, who have not changed, who don't desire holiness, who lack spiritual power, who aren't being transformed into Jesus' likeness, who don't share their faith and who, mistakenly, think they're heading for Heaven.
It's no accident our Lord chose the word 'disciple'. It was a well-known word in the culture.
When people chose to be a disciple to a master, they were choosing to live a life of loyalty to that master above all others.
To be where that master wanted them to be, to do what that master wanted them to do, to not do what that master wanted them not to do, to say what that master wanted them to say, to learn what that master wanted them to learn and to assist that master in his work.
The 'signing up' procedure for this new loyalty that Jesus chose was, and still is, baptism by immersion.
Right now, you might be asking, "Am I really a disciple?" That's an important question.
Paul tells us, "Examine yourselves to see whether you are in the faith; test yourselves. Do you not realize that Christ Jesus is in you – unless, of course, you fail the test? – 2 Corinthians 13:5 (NIV).
If you're a genuine disciple of Jesus, you might be saying to yourself, "I'm obviously not a very good disciple". Join the club and take heart.
The word 'disciple' also means someone who is a learner. You only have to read the gospels to see this. There were three years of highs and lows in the performance of the 12.
At times, it seems Jesus was almost tearing his hair out. "Why do you call me 'Lord, Lord', and do not do what I say?", "Oh, you of little faith…", and so on.
No disciple begins as a perfect disciple. It's no different with us. We don't have the physical Jesus with us to teach, rebuke, correct and train us in righteousness.
But we have His Spirit in – and His Word available to – us.
If we're not a counterfeit disciple, sooner or later there should be progress in our growth to spiritual maturity. God knew in advance that we would choose to follow Christ, and organised things in advance so that we'd be conformed to the likeness of His Son.
"For those God foreknew He also predestined to be conformed to the image of his Son, that He might be the firstborn among many brothers and sisters." – Romans 8:29 (NIV).
Stick close enough to Jesus to hear what He's saying. Listen to His words. Follow in His footsteps. Trust Him enough to know His way is best, no matter how rough the journey. Spend – and be spent – in the extension of His kingdom.
Lew Meyer is an evangelist, Bible teacher, apologist and elder of a small fellowship. He is a writer who has recently produced a series of small books on cults and religions designed to educate believers and act as a tool they can give to people of other religions. Lew lives in West Auckland with his wife, Angela.
Want more articles like this?
Read More Interesting articles
Gamaliel was the son of Rabbi Simeon, the grandson of the famous Rabbi Hillel. He was a Pharisee, and therefore…
Read More...