Subscribe to Authentic Magazine
Subscribe now to receive the printed Authentic Magazine in your mailbox every three months.
Enter your details on the form opposite and select your preferred payment method. You will receive a confirmation email straight away.
If you would like to buy in bulk for your church or men's group you can purchase a box of 50 magazines for just $295.
If you would like to partner with us to get the magazine into doctor's surgeries, police stations, prisons or anywhere else please contact us at info@authenticmagazine.co.nz
Or if you are led to support Authentic Magazine financially, please pray about it first, and then if the Lord leads you to give you are welcome to do so.
Our bank Account details are:
Authentic Christian Trust
03-1568-0101554-00
Pick up a box of 50 for just $295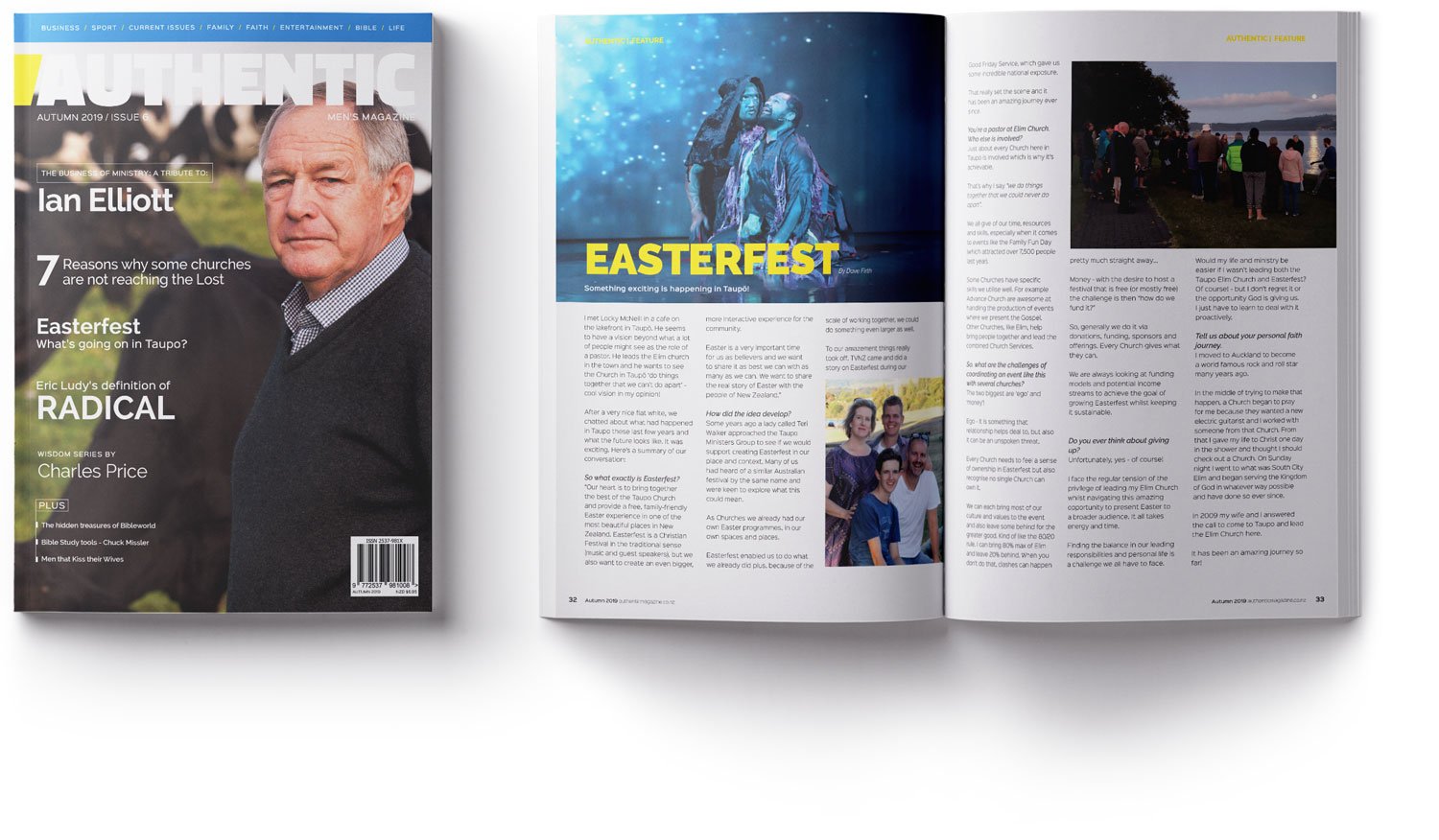 We are currently experiencing problems with PayPal and Credit Card payments. We are working on this as quickly as we can but in the mean time we ask you use Bank Deposit in order to make payment.