I've worked full time in Christian ministry for 13 years.
And, all of those years have been with an organisation which is focussed completely on equipping youth ministries around New Zealand to share the gospel.
That's something I'm absolutely passionate about – I desire to see young people come to know Christ, grow in their walk with Him and share their faith with others.
The only problem is, for a good chunk of my ministry, I was so focused on this goal for others that – at times – I made excuses for myself.
If I'm completely honest, I was fine with the fact that most of my life was spent never rubbing shoulders with an unbeliever, because the rest of my time was committed to helping others do that very thing.
But, once while at a conference, I was listening and nodding away passionately as they were talking about gospel advancement.
They were discussing how we shouldn't just be out there running evangelistic events, but also intentionally ensuring we're training young people, and equipping them with tools to share their faith with their friends.
We were then reminded of one of the values of a gospel advancing ministry, "Leaders fully embrace and model it," they said.
Wow. What should have been very obvious a long time ago became very clear to me from this point on.
I simply can't effectively train others to do what I'm not already doing. I had fully embraced it, yes, but I certainly wasn't modelling it.
At this point, I began to implement one of the gospel advancing values we had been teaching youth ministries.
Intercessory prayer fuels it. We teach what we call the 'Cause Circle'. It's a strategy to remind and help young people to pray for, care for and share with those that they would 'put into' their cause circle.
I then decided it was time to start my own cause circle, and I began praying intentionally each day for someone I knew to come to know Christ.
My problem? I didn't have a single name.
So, I simply started praying, "God, would you open my eyes to see those who are in my circle that need to know You?"
And He has.
At first I noticed my next door neighbour, then I noticed the guy at my regular bakery, and so on.
I began adding them to my cause circle, praying that God would begin drawing them to Himself and that He might use me to make His name known to them.
From here, God continued – and still continues – to chisel my hard heart.
Often, in the early stages, I would find myself praying with a sense of urgency in the morning.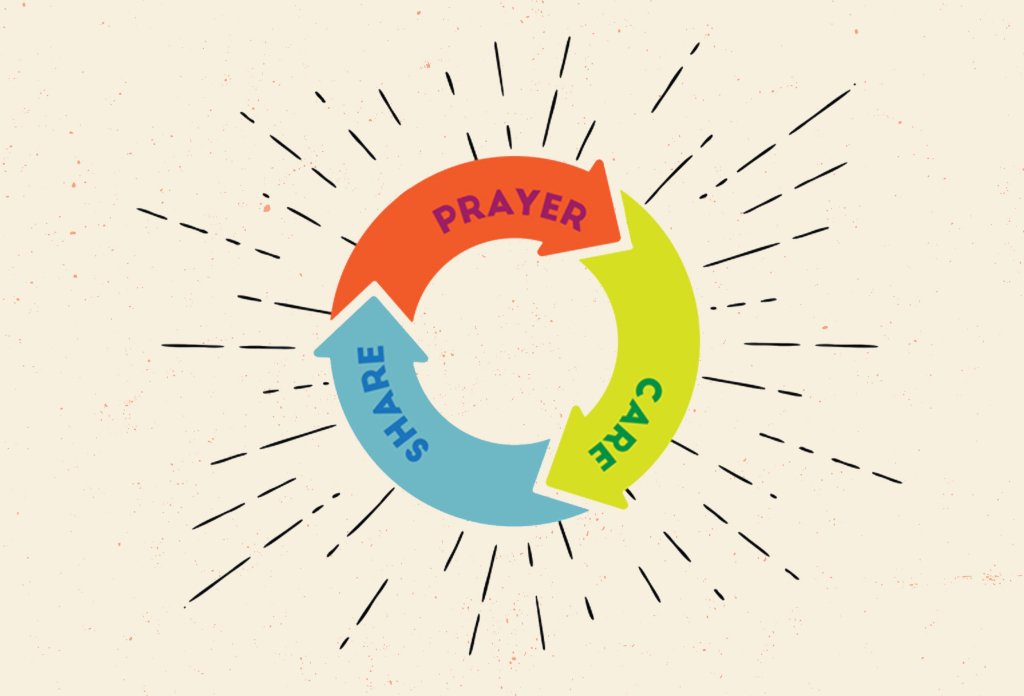 Then, I'd see my neighbour over the fence in the afternoon and think, "…not now, I've got too much to do!"
Or, something similar.
There I was, wishing away the very opportunity I had asked God for that same day!
I could no longer hide, my sin in this area was plain and evident to me.
Why am I sharing all of this with you, you might ask?
Because, I assume many of you who are reading this may struggle in this area, just as I do.
I assume that you may have great intentions to share your faith, but isn't it easy to either make excuses, or to attempt to justify that it's not your role?
Often we say that job is for the 'evangelists'. Let me assure you, I am no evangelist but
the words of Paul to Timothy hit me hard!
"But you, keep your head in all situations, endure hardship, do the work of an evangelist, discharge all the duties of your ministry." – 2 Timothy 4:5 (NIV).
The language Paul uses gives me the strong feeling that Timothy wasn't an 'evangelist' either, and yet he charged him to do the work of one!
This, and many other verses, make it clear that you and I are called to share our faith with others.
Would you join me in this journey? Could you begin to pray for at least one person each day, that God might use you to make His name known to them?
This prayer changed my life, and it is – I believe – changing the lives of others.
Since this prayer, I have had the chance to share my faith with several people in my cause circle – including my friend at the bakery, a Chinese man in his 50s who has been in New Zealand for over 10 years.
He had never heard the name of Jesus before – and now, he's heard it for the first time.
I've also been able to build a relationship with my neighbour, so I can show care for him.
And, when I have the opportunity to share my faith, it will have more meaning to him.
There are others I've been able to share with in my cause circle as well and – although none of them have trusted Christ yet – I am excited for the day one of them does!
I hope these thoughts give you some encouragement in your journey – let's seek to live out 2 Timothy 4:5. Let's seek to be true disciples who are growing, and whose hearts are to be obedient to His call to 'do the work of an evangelist' and share our faith with others.
Dave Gow is the director of Word of Life New Zealand. He lives in Hamilton with his wife, Ainsley and their three young boys, Elijah, Isaiah and Ezekiel. They attend Hukanui Bible Church, where they head up the Young Adults leadership team.
Want more articles like this?
Read More Interesting articles
Questions about the meaning and purpose of life used to belong in the realms of philosophy and theology. Philosophy speculates…
Read More...