The All Blacks are at the centre of New Zealand culture. Along with the silver fern, the Kiwi bird (and the fruit) and stubbies, they are 'iconic' in every sense of the word. 
But despite all the fame and fortune, some have realised that it's just not enough and in their searching have found the source of true life – Jesus Christ.
One guy, known for his work ethic and hard hitting tackles is Mark 'Bull' Allen who played 19 games and 8 test matches for the All Blacks.
We caught up with Bull to talk about faith, family and footy!
Firstly, how did you get into playing professional rugby?
"Well, I went pro in 1996 and I was fortunate to be part of the first professional game here in New Zealand for the Hurricanes. In fact, I was the first captain of a Hurricanes team, which was a great honour."
What do you remember most about your first game for the All Blacks?
"Being very nervous and very aware of the great players that had gone before me, and I really didn't want to let anyone down who had helped me get there."
So, Bull, did you become a Christian before, during or after your rugby career?
"When I was playing rugby I never thought too much about God. I was pretty self-centred and driven. All I cared about was rugby and being successful. Now I realise if I'd have known God then how much better would I have been. When I get up each day I'm still motivated to do my best – I want to be the best husband and the best father I can be."
Did you play with any Christians and, if so, what was your opinion of them?
"There were a lot of guys that would be praying before the games and talking about God but in the bars afterwards they were just the same as us, doing all the things we were doing so I didn't really see the difference to be honest."
"But then there were a few amazing guys that were definitely different. Ronnie Clark, Va'aiga Tuigamala and Michael Jones. On my first tour as an All Black in 1993, I remembered those three coming in my room with a guitar and asked if they could sing some songs – and they were praising God and stuff – I didn't really know much about it really. They were strong in their faith and still are. Authentic!"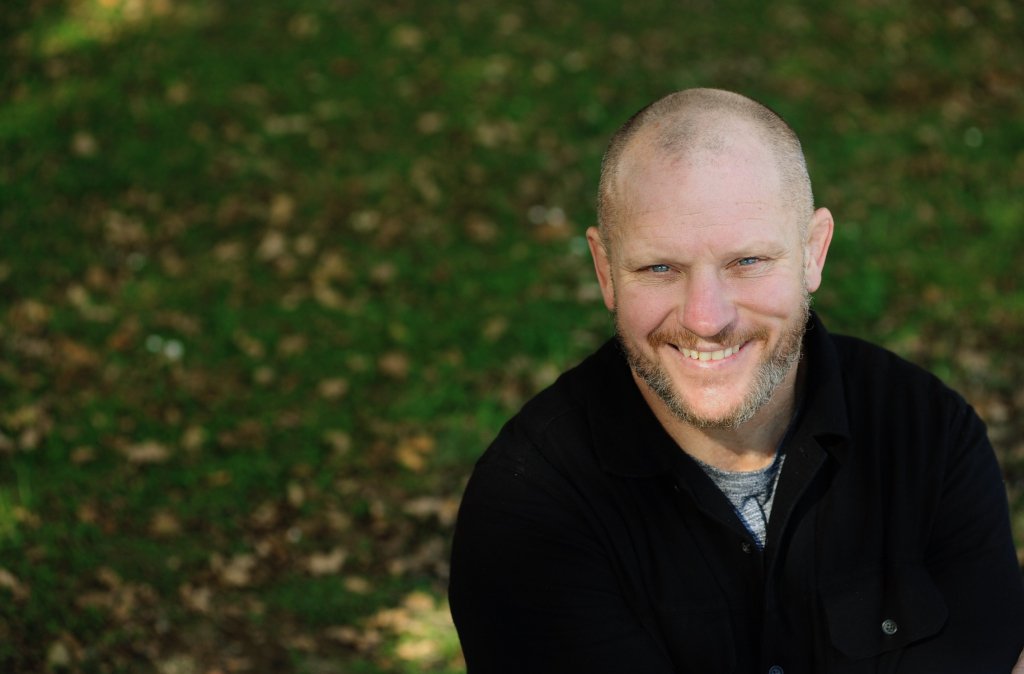 It's definitely true that some people are put off Christianity by 'Christians' who talk one way but live another way. How important is it to you to live an authentic life?
"Every morning I ask God to help me be a good example to those around me but I know there are times when I'm not. But it's important to realise that being a good example is something that is worthwhile. Let's not kid ourselves. We can all fall off the path or head in the wrong direction but the great thing about having faith in God is that he will always help us get back on track. It's beautiful, eh?"
"I'm really fortunate that I've got an amazing wife, Geralyn, that when I was away playing rugby, she prayed for me. She was a Christian for years before me – she used to try and get me to go to church. It took me a few attempts to want to go. Years later, one day I was in church and then the penny dropped – my wife had been praying for me all those years. She was probably the reason I was here.
"One of the best things about having a relationship with God is that you don't have to understand everything. You just need to have faith that God's got it covered. The biggest killer in the world is stress so we just need to give it to God and he will take it away. The biggest problem I had when I finished playing rugby is that I'd been blessed with success but I was still cursed with ambition. I wanted to achieve more. I didn't feel I achieved all that I could in rugby."
You finished playing due to injury when you were 30. Was that a hard thing to accept?
"Two prolapsed discs in my back. Yeah, so I played provincial, top level rugby for 11 years but I still
felt I could have done a lot more. But somewhere along the way you just got to realise you should enjoy what you have and God will give you what you need when you need it.
We're sometimes looking at our neighbour's garden when the weeds are growing around our feet!"
So what was it like playing with Jonah Lomu?
"I went on tour with him in 95, 96 and 97. He was a phenomenal athlete. He was also a very humble guy. I never knew if he had a faith. I certainly didn't hear that when he was playing rugby but he was definitely something special.
He had a great work ethic, which is so important if you want to be taken seriously. They say, 'the harder you work the luckier you get' and that seems to be true in rugby! However, I would say that Christian Cullen was the best player that I played with He was young fast and fearless!"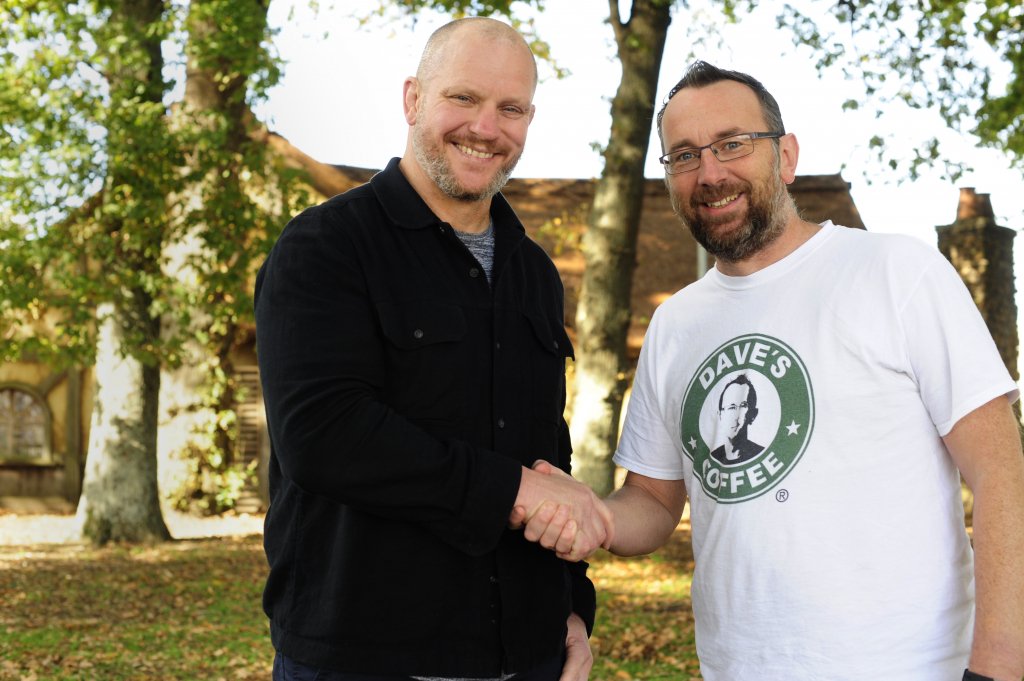 You said your wife became a Christian before you. What impact did it have on you at the time?
"Not really sure about that. The main thing I remember is that she was patient with me when I wasn't being all I could be as a husband Her patience and prayers helped me to become a better person for sure. Also she was the one that really introduced me to God.
When I first went to church I thought I was a pretty good guy. Then after a while I realised that actually, there's some things I could do a lot better. It's funny how God reveals these things to us!"
I read a quote about you where you said at one point in your life you 'put down the bottle and picked up the bible'. How serious was your drinking problem?
"Well, as a kid I just grew up having a few beers. It started out relatively innocent but then it turned sinister. Part of it was the social side, but it became far too important to me. When rugby turned professional and we found ourselves in the public eye a bit more, a few of us would try and get away to unwind and booze would often be at the centre of that. It was kind of a way to switch off really. Then as you get a bit older and wiser you learn different ways to unwind."
So where did the big change occur?
"When my wife and I were baptised in Omokoroa about twelve years ago, it was amazing because after that the craving for drink just went away! I really felt that God had removed a curse from my life."
What was the impact on your family?
"Actually, one of the papers got a picture of it and made a big deal of it.
But not long after that my son, Thomas, was watching something on the TV and there was a drunk guy doing something stupid. Well, Thomas says to me, "Hey Dad, what's wrong with that guy?" So I told him he was probably drunk.
So, then he asks me, "What does that mean?" So, I explained that it meant he'd had too much beer. Well, then Thomas says, "Have you ever been drunk Dad?" So of course, I have to confess and explain to my boy about some of the mistakes I'd made – it was hard, but definitely worth it!"
You attend 'Curate Church' in Tauranga. How important is it for you and your family to be part of a local Christian community?
"We really enjoy going to Church together on a Sunday as a family. Life is pretty full on so it's important to spend time together as a family.
I'm cautious about using the word 'Christianity' – it has different meaning to some people. I say I'm someone who believes God and believes IN God."
Just like some of our other recent Authentic interviewees, Andrew Stroud and Simon Barnett, you've recently turned 50! How has hitting the 'half century' impacted your outlook on life?
"Ha ha. No complaints. It's just a number with a five in it instead of a four."
Finally, Bull, what would you say is the biggest struggle facing Christian men in New Zealand?
"I think a lot of men are struggling to find their identities and are influenced by social media and this instant society we live in. As men we need to know who we are and how we fit.
This isn't done by looking at our phones all day long. We need to get out there and meet people and form our own opinions from experiences not from what we read online, then we can be better role models for our children."
Dave Firth is CEO of Authentic Christian Trust.
Want more articles like this?
Read More Interesting articles
In many ways life feels like everything has changed, but in others it feels like nothing has changed. We are…
Read More...