We are all in debt.
Firstly, there's everyday debt. This is usually the state of most people having a mortgage, hire purchase, loans and so on.
But what about when we consider spiritual debt?
You might not believe you owe God anything. Many people say "…if God doesn't bother me, I won't bother Him…"
This is actually an incorrect concept. We must understand that whether we agree or not, we are indebted to God.
The Bible tells us everyone has sinned and come short of the glory of God.
Man is inherently evil, but we refuse to accept this before we are saved. If you had said to me before I was saved that I was a sinner, I would have said that you were being very hard on me – because I didn't see myself as a bad man.
I didn't hurt anyone, I was a good husband and father. But that's not the point. The standard we are measuring by in that instance is a human one. And it's the wrong measure.
We must understand we are a condemned people. Now, we might argue that our 'goodness' outweighs our bad traits. I was in this school of thought, but it is not the truth.
If we could be justified unto God by the things we do, then we would not need to worry about God's justice and holiness and righteousness, having paid the debt by the things we do.
But, even a moment's thought reveals that we are not just or holy or righteous. We are selfish, flawed and biased individuals who deceive ourselves.
1 John 1:5-10 speaks of this self-deception that is common to man.
"This then is the message which we have heard of him, and declare unto you, that God is light, and in him is no darkness at all. If we say that we have fellowship with him, and walk in darkness, we lie, and do not the truth: But if we walk in the light, as he is in the light, we have fellowship one with another, and the blood of Jesus Christ his Son cleanseth us from all sin. If we say that we have no sin, we deceive ourselves, and the truth is not in us. If we confess our sins, he is faithful and just to forgive us our sins, and to cleanse us from all unrighteousness. If we say that we have not sinned, we make him a liar, and his word is not in us." (KJV).
We are then indebted to God, and no one can escape this debt.
It is possible for earthy debts to be forgiven, and we can then forget them. For instance, if I loan you money and you are struggling to pay it back, I can forgive you the debt and you are no longer obligated to pay me back.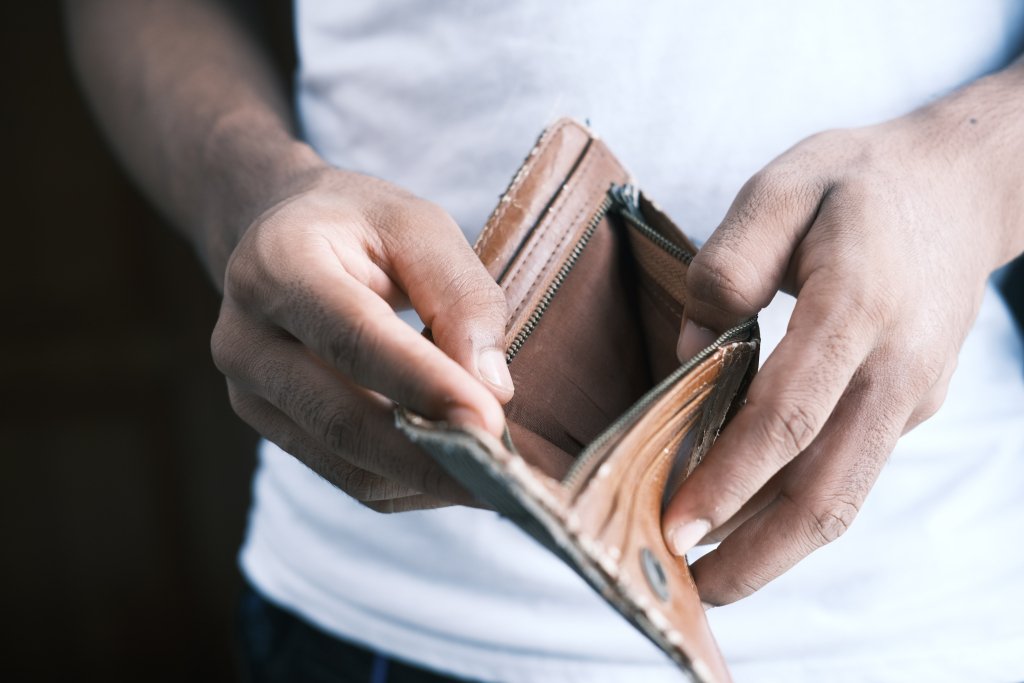 Spiritual debt is different in that it is of an eternal nature, so has to be forgiven on an eternal basis. 
No amount of effort expended in the service of God can forgive the debt. Wonderful people who dedicate their lives to sacrificial service are to be commended, but their work is of an earthly nature and can not pay the sin debt we owe God.
So then, how can we pay the debt?

Romans 5:6-12 tells us.
"For when we were yet without strength, in due time Christ died for the ungodly. For scarcely for a righteous man will one die: yet peradventure for a good man some would even dare to die. But God commendeth his love toward us, in that, while we were yet sinners, Christ died for us.Much more then, being now justified by his blood, we shall be saved from wrath through him.
"For if, when we were enemies, we were reconciled to God by the death of his Son, much more, being reconciled, we shall be saved by his life. And not only so, but we also joy in God through our Lord Jesus Christ, by whom we have now received the atonement. Wherefore, as by one man sin entered into the world, and death by sin; and so death passed upon all men, for that all have sinned." (KJV).
Our salvation is through the work of Christ.
We are enemies of God, reconciled by the work Christ has done on our behalf. The work was an eternal sacrifice.
The Son of God was the only God-man sacrifice that could ever be acceptable to God. Our sacrifices could never be acceptable. Just as the sacrifices of the Old Testament were never enough on their own, our "work" sacrifices could never be enough.

The Old Testament sacrifices pointed to the perfect sacrifice that would one day come. We have the benefit of looking back to Christ's coming and have all of the information that we need to see the debt fully paid on Calvary.
How wonderful it is to know that the debt is paid.
The believer who accepts Christ as Saviour is subsequently safe in his Saviour's hand, and nothing on earth can change that.
It is eternally settled.
The debt is comprehensive. We are all indebted to God due to our sin. The debt is eternal. It therefore requires an eternal payment. The debt is paid because Christ paid it.
May we constantly remember our indebtedness to God the Father and Jesus Christ. His Son.
Barrie Hanson lives in Bluff, Southland. He has been a Christian for over 40 years and in that time he has been a preacher, Pastor and a church helper in both Auckland and Hamilton.
Want more articles like this?
Read More Interesting articles
In American Football, each team actually comprises three teams. There is a team for offence, defence and a specials team. …
Read More...